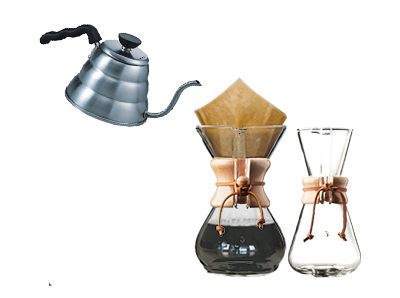 Here you will find the most popular coffee makers for drip brew / filter coffee!
The preparation of coffee by means of filter has experienced a kind of "boom" lately.
All the while, the classic filter coffee machines have never completely disappeared from the households. However, more and more baristas and coffee lovers have begun to search for the 'perfect' way to brew coffee with filter, which is much different to the well known drip brewers.
In our coffee guide you will find Coffee preparation tipps for the | Chemex | Hario V60 (Filter) | AeroPress