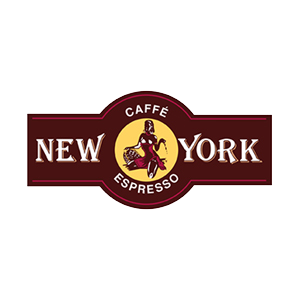 Everything started in 1930 with the Liberty style Bar in Corso Roma founded by "Sor" Ugo Incerpi, in Montecatini Terme, an internationally famous meeting point.
The owner of the Bar New York bought a machine for coffee "roasting" so he could propose a particular product to his sophisticated clientele, who frequented the thermal baths city to rest and "passare le acque" (and drink depurating water).
His coffee was so good that in a short time the word spread, and on Sundays people even came from Florence to taste it.
After World War II, Loretta, "Sor" Ugo's daughter, married Oscar Onori who, already expert agriculturist, transformed, in the 1950s/1960s, the handicraft activity into a roasting plant able to distribute coffee all over Tuscany.
Caffè New York is still operating thanks to the consolidation and development wisely passed down to his children and, today, to his grandchildren.
So every time you taste a cup of Caffè New York coffee, close your eyes and think that it contains 80 years of history. Caffè New York a coffee that is genuine and sincere just like the Tuscan character.