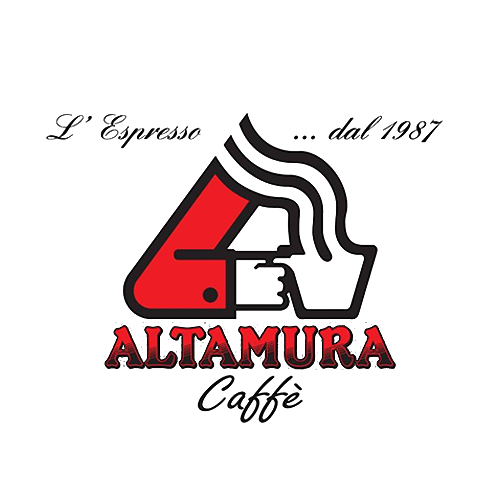 Altamura was founded 1987 by Nino and Filomena Altamura and is located in Faiano, a small town in southern Italy, close to Salerno and Naples. At a time when many of the small southern Italian roasters closed their doors forever, the young Luigi Altamura discovered his talent and passion for coffee. With only 22 years Luigi takes over the small company of his parents. He to deepens his knowledge and soon becomes a coffee expert, knows about the taste characteristics of raw beans and the varieties and gradually starts purchasing directly from the cultivation areas.
For Luigi Altamura coffee roasting is not work, but pleasure to discover, an adventure around the coffee bean, the search for new flavors, new sensations and emotions.
This passion and professionalism with which the comparatively young roaster now operates in the second generation soon led to success.