Turkish Coffee Pot (Cezve/Ibrik)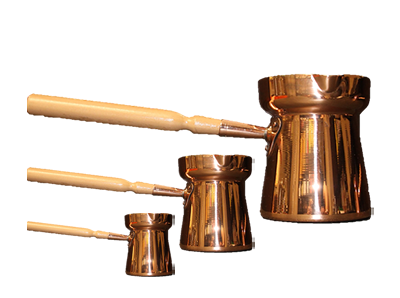 Wonderful Coffee Pots for the preparation of oriental moccha and turkish coffee!
The oriental style of coffee preparation is one of the oldest known methods.
The coffee is boiled in a coffee pot the Ibrik (Turkish derived from the Arabic - actually refers generally to a jug for liquid with long spout ) or Cezve (Turkish from the Arabic " burning wood / coal " variations of " Cezve " can also be found in Russian, Ukrainian and other countries).
For the perfect coffee experience try Selamlique - the oriental coffee specialty!