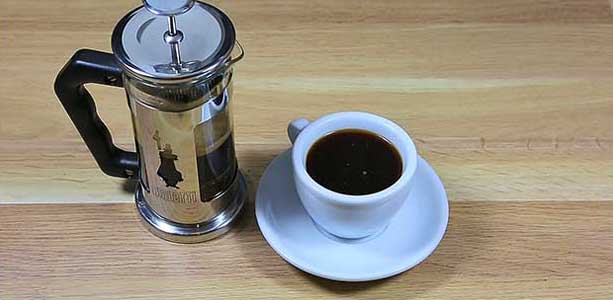 This method of coffee preparation was already applied for patent by two frenchmen (Mayer and Delforge).
In 1929 the design was significantly improved by the Italian Attilia Calimani and gave the French press the form and design that has been maintained until today.
Coffee for Frenchpress
There is not one specific type of bean especially suited for this kind of coffee preparation. Depending on your preferences, aroma and taste of the chosen bean is beautifully developped when brewed with the french press.
In most cases, however, it is recommend using a lighter to medium roast with a high proportion of Arabica, 100% Arabica blends or single origins.
Coffees that we can recommend and enjoy: Caffe Varesina Top (intense taste, balanced aroma).
Grind level for French Press
The grindness for French press is coarse (coarser then for e.g. Drip Brew , a bit like sea salt)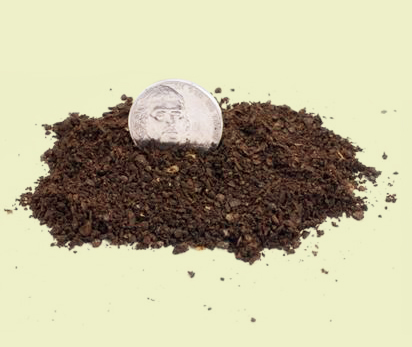 Amount of coffee
For the preparation of 1 Liter we recommend approx. 60g of ground coffee - 8 table spoons (7,5g per spoon).
This specifications should be seen as a rough guidance, depending on personal taste and type of coffee bean.
Best you try different doses and let yourself be surprised by the (positive) results !
Brewing Coffee with the Frenchpress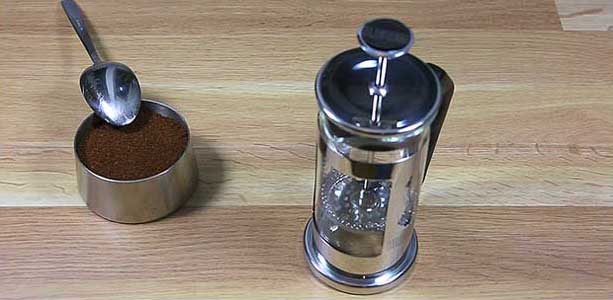 1. | Grind your coffee
If possible use freshly ground coffee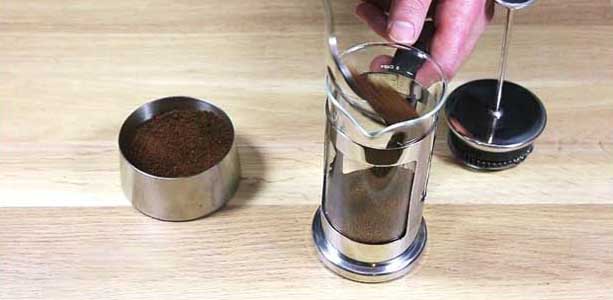 2. | Fill the French Press
Fill the appropriate amount of coffee in your French press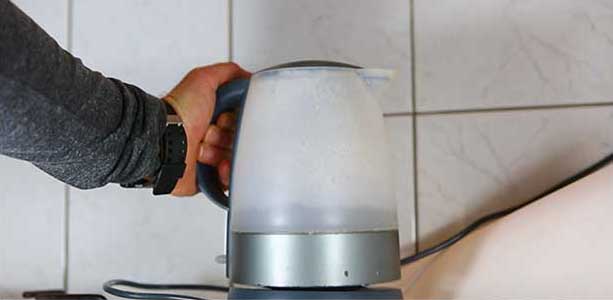 3. | Pre-Heat water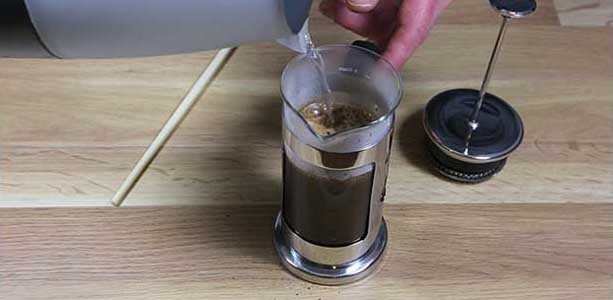 4. | Pour water
Now, pour hot, but not boiling, water in a circular motion on the coffee. The ideal water temperature is between 93 and 97 ° C. (Try different temperatures for the same coffee and let yourself be surprised by the results!).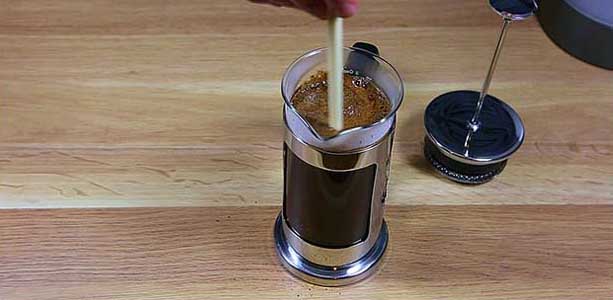 5. | Stir
Stir the coffee so that it is evenly penetrated (and extracted).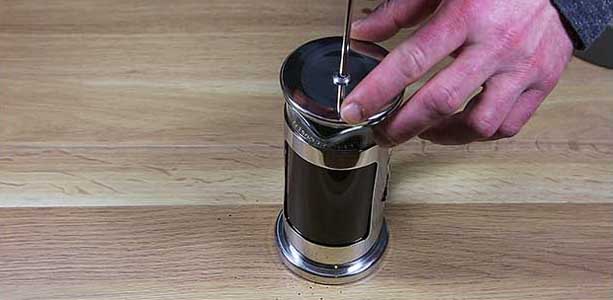 6. | Close it up
Put on the top of the French Press.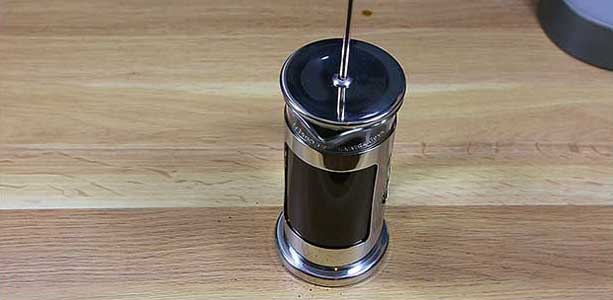 7. | Let the coffee sit
Let the coffee brew between 3 (mild) and 5 minutes (strong). Put the top on the french press withoutt pressing it down.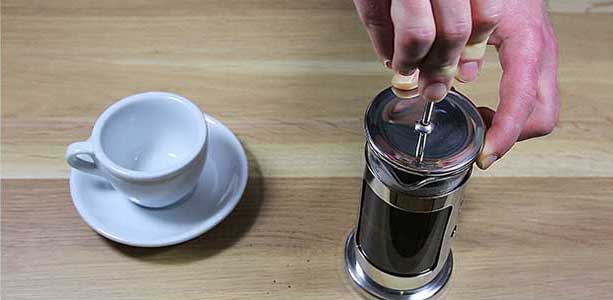 8. | Press coffee
After your chosen brew time: push the press slowly and evenly down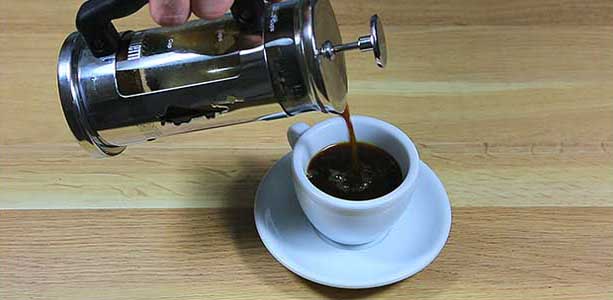 9. | Enjoy
Serve and enjoy your coffee!
CAUTION:
Should you not serve all the coffee at once: Pour the coffee into a carafe immediately to avoid over extraction and your coffee starts to taste bitter.
French Press Taste characteristics
French press coffee is characterized by a stronger taste and, unlike filter coffee where the coffee oils remain in the filter, more aroma and body.