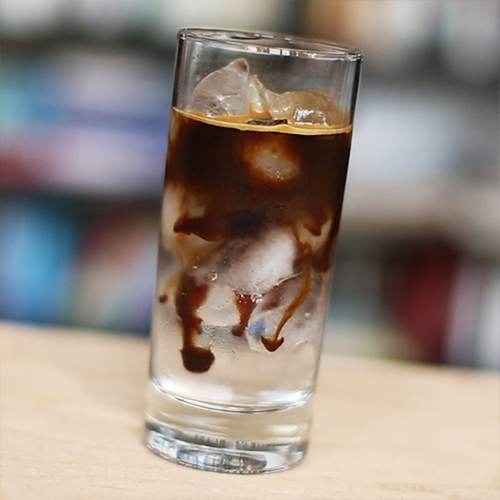 General
Besides the Shakerato and the Affogato , there is another great way to freshen up with a cold espresso: the espresso tonic! The idea behind the trendy beverage comes from barista competitions where the strong aroma of the espresso was combined with the freshness of tonic water for the first time.
Preparation of the Espresso Tonic
The preparation of the espresso tonic is very simple, the following ingredients are needed:
A longdrink glass
Ice cubes to fill the glass
Tonic water (approx. 180ml)
Double espresso (approx. 50-60ml)
And this is how you prepare the Espresso Tonic:
Fill the longdrink glass with the ice cubes
Fill Tonic Water into the glass. Make sure you leave enough room for the espresso
Prepare a double espresso
Allow the espresso to slide slowly over the ice cubes into the glass.
Thus the two liquids stay separated, which gives a great look!
A latte macchiato jug is suitable as a dispenser for the espresso.
Enjoy your Espresso Tonic!
Coffee recommendation for Espresso Tonic
In principle, each of our Italian coffees is suitable for the Espresso Tonic. Here are a few recommendations to start: