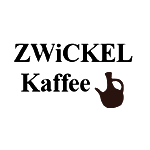 For over 200 years the family Zwickestorfer has a deep connection to nature and agriculture.
A passion which is characterized by fundamental values of authenticity, openness and uniqueness.
The love and closeness to Ethiopia came to existence through their daughter which was born there - the joy of coffee eventually led to "Kaffee Zwickel".
The coffee is roasted in small batches in the traditional drum roaster and devoloping the unique flavor of this special coffee
With the coffee originating from the UNESCO Kafa biosphere reserve, Zwickel Kaffee not only supports agricultural projects of local coffee farmers but makes this great coffee also available for us to enjoy. Thus, the ritual of hospitality is brought across the continents to us - an experience for all your senses!
A coffee as a sign of hospitality - you have to take your time for this treat!

In Ethiopia, the home of the coffee, the coffee ceremony is something special. The aroma of coffee beans and the unique taste of coffee is an experience for all the senses.

Ethiopian wild coffee brings this experience to your home - with its spicy aroma, hints of dark chocolate and its very subtle acidity.

The wild grown beans of highest quality originate from the Kafa Biosphere and are exclusively harvested by hand and then sun-dried.

This coffee is traded fair and organic certified!

Learn More

Forest grown coffee from the Ethiopian Zege peninsula!

A special taste experience for every coffee lover!
Only small quantities available.

Learn More