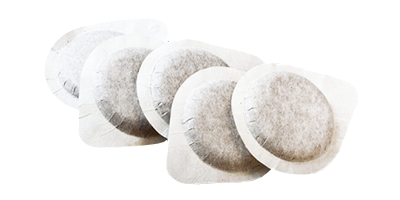 What are E.S.E. pads?
Easy Serving Espresso, an open standard for espresso pads, which has been implemented by the Istituto Nazionale Espresso Italiano to to assist manufacturers and consumers with a quality standard and widen accessibility to the market.
A pad has 7 grams of coffee and 0.2 grams of paper and is thus fully biodegradable. Machines are available from a variety of manufacturers and many traditional portafilter espresso machines can adapt the E.S.E. pods through special sieves for ESE pod-operation.
Quantity Discounts for 150/200 Pads
We offer quantity discounts for the 150/200 pods product range. Buy 3 large packs regardless of whether you purchase 3 packs of the same product or mix a variety - the quantity discount applies. The lower bulk price will automatically appear in your shopping cart.