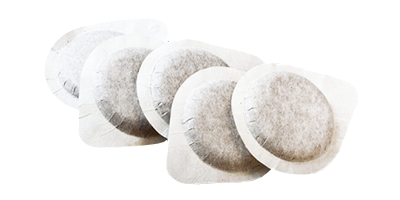 What are E.S.E. pads?
Easy Serving Espresso, an open standard for espresso pads, which has been implemented by the Istituto Nazionale Espresso Italiano to to assist manufacturers and consumers with a quality standard and widen accessibility to the market.
A pad has 7 grams of coffee and 0.2 grams of paper and is thus fully biodegradable. Machines are available from a variety of manufacturers and many traditional portafilter espresso machines can adapt the E.S.E. pods through special sieves for ESE pod-operation.
Tasting at our store
Your personal taste is important to us - we offer the possibility of tasting in our shop in Vienna to find your perfect espresso. Let us advise you and taste our E.S.E. Pod selection at our store in Vienna
For tasting at home we recommend our "Selezione - Trial packages" with a selection of all our E.S.E. tabs.
Here you will find our E.S.E Podmachines.
Here are our recommendations for your entry into our world of coffee!