for Turkish Mokka (Cezve/Ibrik)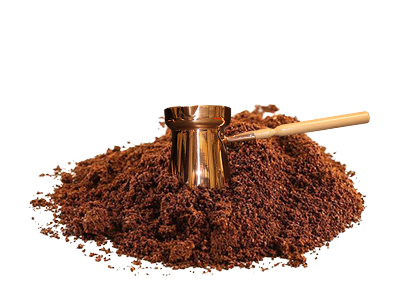 Turkish coffee (depending on the region or preparation method also known as "Arabic coffee ","Greek coffee" , "Egyptian coffee"...) actually refers to a preparation method and not a special kind of type of coffee.
The coffee grind as fine as possible one can almost speak of coffee dust. Most grinders are unable to reach these fine grind - so special hand mills or pre-ground coffee is used.
The coffee is boiled in a coffee pot the Ibrik (Turkish derived from the Arabic - actually refers generally to a jug for liquid with long spout ) or Cezve (Turkish from the Arabic " burning wood / coal " variations of "Cezve" can also be found in Russian, Ukrainian and other countries).