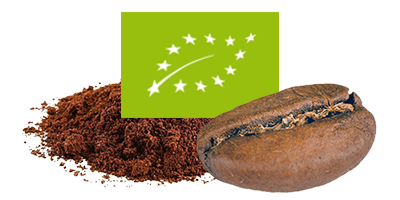 Naturally for coffee lovers | Organic Coffee
The coffee plants from organic plantages are grown without the use of pesticides, herbicides and synthetic fertilizers.
In addition, special care is taken that the cultivation is carried out in harmony with the surrounding nature.
The certification and labeling by the EU organic logo ensures that the coffee was produced exactly according to the underlying policies.
1000g beans - Discount from 3kg
When buying 3x 1000g of the same coffee, the cheaper graduated price applies.